I have a strong conviction that blockchain is one of the most revolutionary new technologies in decades. This is the technology that will totally transform digital life while also supercharging the creative economy.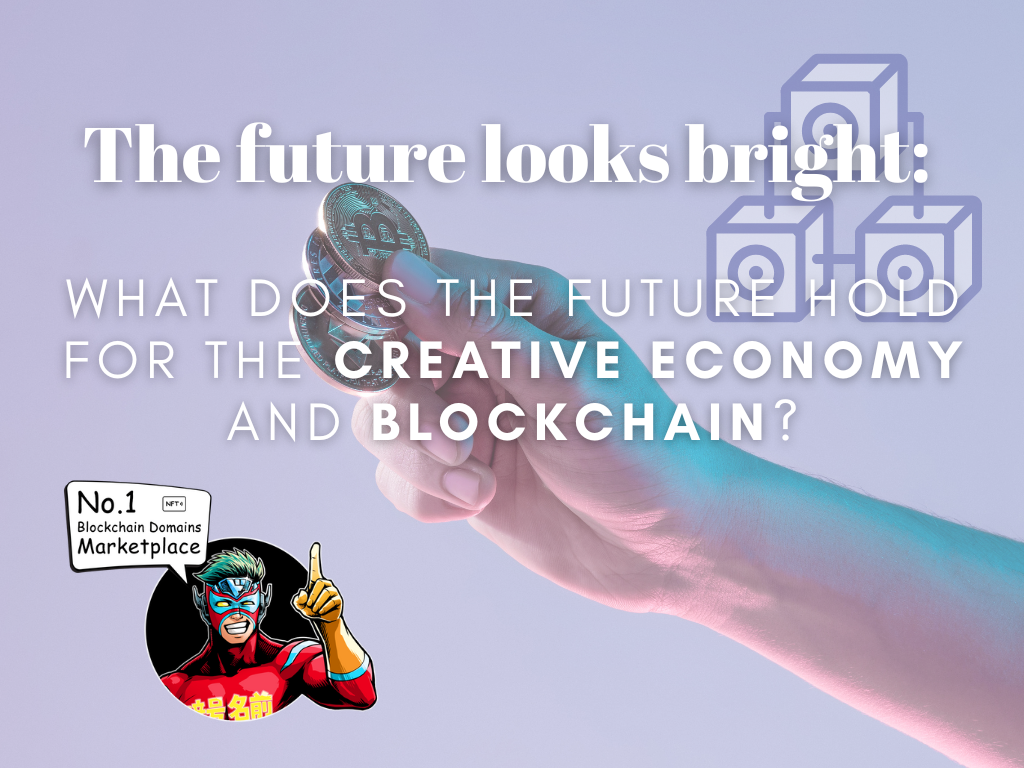 The world is rejoicing at the return of live theater, cinema, comedy, music, and sports after two years and the lifting of numerous COVID-19 restrictions. This has some people wondering what will happen to the legions of digital creatives. The ones who kept us engaged and delighted while normal life came to a halt—as well as the multibillion-dollar industry they work in.
I am convinced that it is. Government-imposed limitations may have hastened the speed of change, but the revolutionary tendencies in video streaming that we saw during the epidemic were already budding and would have taken hold regardless.
Blockchain's role in a digital stage
Many artists have had the time—and the push—to experiment in the digital realm, discover new audiences, and explore new methods to exhibit their abilities as a result of the forced slowdown.
Even performers who had never considered live streaming a performance before have gone to the digital stage. And there's reason to believe this trend will continue. Take, for example, Dua Lipa's Studio 2054 show in 2020, which set paid live streaming records.
The developer community has been encouraged by the growth in creative energy. New specialized streaming platforms have emerged, aided by the introduction of low-cost decentralized infrastructure. This allows app developers to encode video, store data, and manage identification without having to pay for such services from pricey centralized cloud providers.
What comes next with blockchain?
Big tech's difficulties, combined with pandemic-related constraints, have accelerated fundamental changes in how the world produces, consumes, and utilizes video content. 
And, because of the growing availability of low-cost decentralized blockchain technology, these newcomers have a chance to pose a major threat to the FAANG-controlled streaming services.
There are some ways that blockchain can help the creative economy flourish. And consolidate its position as a global power in the arts and entertainment.
Nonfungible token (NFT) gated access and NFT tickets are only two of the decentralized solutions helping event-goers have a better digital experience. This is exclusivity.
The move from extracting value from renters to accumulating value for owners defines the Web3 age. Just as the blockchain allows fans to interact directly with their favorite creators. Also, it provides a method for creators to hold assets outside of traditional centralized channels.
Video streaming now accounts for more than 80% of Web2 traffic. Developers are increasingly looking for blockchain-based, low-cost infrastructure to serve creator streams. Accordingly, they are keen to get a piece of this industry without excessive expenses. 
Creators are turning to Web3 features like tipping, paid entrance, and live shopping to commercialize their material. And, now that they have the potential to reach a worldwide audience through on-demand, access-anywhere streams.
Creators may incentivize interactions without losing anonymity, thanks to the blockchain's capacity to record immutably and securely.
Web3 was built to niche down, whereas Web2 was meant to scale up. The blockchain enables the creation of micro-communities servicing narrower niches than would be economically viable in Web2 because of its reduced cost, improved security, and resistance to censorship. This is a significant move that not only empowers artists but also makes communities less tempting to trolls looking for attention.
The scene has been prepared for a burst of creative activity, with decentralized infrastructure. This assists those who are ready to seize it.
How to be successful in the digital world?
digital creatives have always understood the need to be agile. Now, they and their analog counterparts can reach new audiences on their own terms. This gets you out of having to yield control or profit to internet behemoths like Google and Amazon.
My belief in artists, gamers, influencers, and creators' ability to adapt to new circumstances and prosper in them
What is the creative economy, exactly? The name gives the game away.