Turn your IG photos into Instagram NFTs. Why not? 
When it comes to a social media platform not just to socialize but also to share best photos and digital arts, Instagram is always on top of the list.
Instagram has over 1.4B global users. The world's leading artists use Instagram to build reputation and get more eyeballs for their releases. Joan Cornella – a Spanish cartoonist and illustrator who has been famous for his unsettling, surreal humor artworks – is among top art influencers on Instagram with over 3 million followers.
Obviously, many artists have used this platform to drive awareness of some of their work and in return, have seen an increase in sales.
At the same time, Instagram NFTs are well-defined.They're not only centered around visuals and artistic elements, but they're also a part of crypto world. So they can easily act to onboard people into crypto generally.
Since the NFT boom, social media has been played a significant part in the Instagram NFT marketing game.
Instagram NFT – an incredible integration 
The announcement on Nov 2 of the incredible integration of Instagram and Polygon, specifying that Instagram would be allowing users for minting NFTs directly on their platform. According to this, selected creators in the US would be able to make their NFTs which can be sold on and off Instagram.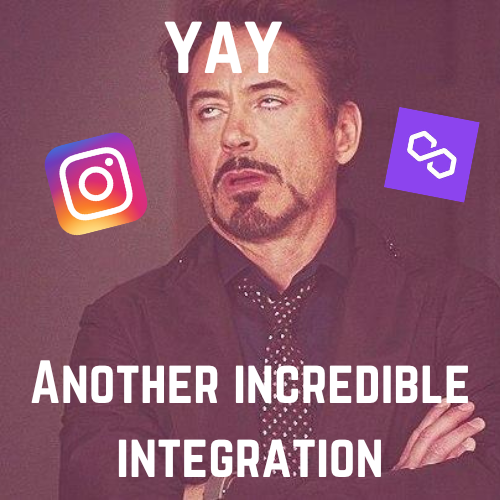 Stephan Kasriel, who was previously the CEO of Upwork, now is a commerce, fintech and Web3 lead at Meta, tweeted:
It's Creator Week at @Meta, and we're announcing a bunch of new tools to help creators build their businesses — including a way to make and sell digital collectibles (NFTs) right on @Instagram! ✨ We'll start testing this w/ select creators soon. 🧵[1/6] https://t.co/DvJT5KZGzK

— Stephane Kasriel (@skasriel) November 2, 2022
Instagram has a habit of referring their NFTs as digital collectibles. But this feature isn't currently being available to everyone. 
This makes sense, since Instagram is owned by Meta, which, as we know, goes all in on digital assets. 
Users could also get a chance to showcase Instagram NFTs of certain collections, which include descriptions and names on open platforms like Opensea.
Following this huge announcement, Polygon surges 10%. MATIC has been one of the most bullish assets in crypto with a wide range of partnerships coming out including Starbucks, Reddit, Disney, and noticeably JP Morgan. Campaign Polygon 💜 Creators has been staring off to embrace NFTs and allow Meta users to celebrate freedom of expression and ownership.
Furthermore, Instagram also extends its support to Solana blockchain and the popular Phantom wallet.
4/ To enter, link your @Phantom wallet to your Facebook or Instagram account and post an NFT you hold.

After, submit your public wallet address and your Insta/FB post link in the form at https://t.co/IkS9WLHhh4 for a chance to win unique 1:1 NFTs + rewards! pic.twitter.com/ILg1OCxisI

— Solana (@solana) November 5, 2022
Why JP Morgan chose Polygon to start onboarding into web 3?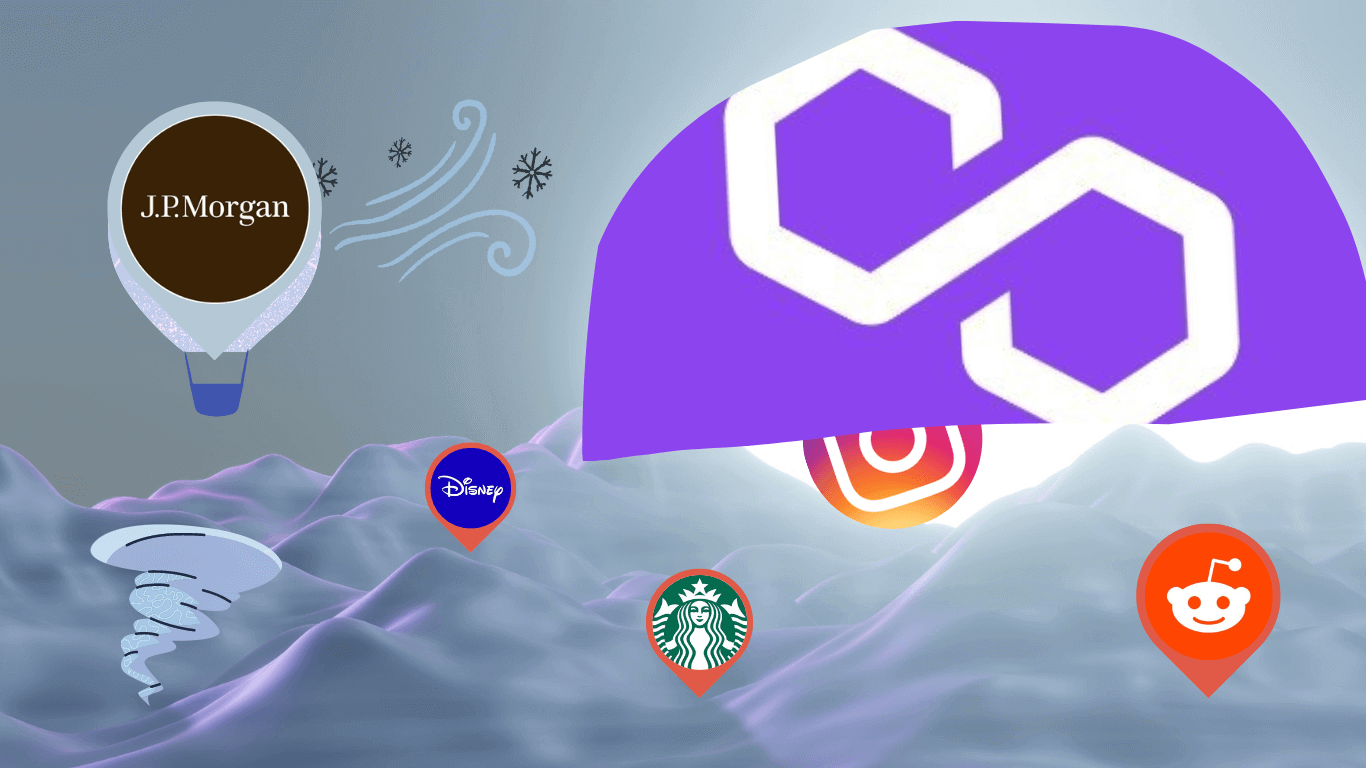 Due to cheap transaction fees and the leveraged Aave protocol's permission pool concept, Polygon was chosen by one the world's leading banks to start exploring web 3 and empower people and creators around the world.
Indeed, the network was also used by other global companies like Stripe, Robinhood, Liverpool Football Club, Dolce & Gabbana, Adidas, etc.
So, how can artists best promote NFTs on Instagram?
First, you need to upload your Instagram NFTs – which are unique digital items (jpeg images, short videos) that you can share and may be able to create, buy and sell on Instagram. All you need to do is connect your digital wallet to Instagram.
Connect your NFT wallets to Instagram accounts
You can connect one or multiple wallets to your Instagram account. Instagram currently supports connections various third-party wallets.
| | |
| --- | --- |
| Digital Wallets | Supported Platforms |
| MetaMask | Iphone, Android, Computer (connect wallet only) |
| Dapper | Iphone, Android, Computer (connect wallet only) |
| Coinbase Wallet | Iphone, Android, Computer (connect wallet only) |
| Rainbow | Iphone and Android |
| Trust Wallet | Iphone and Android |
| Phantom | Iphone and Android |
Each wallet can only be connected to one Instagram account at a time.
Blockchain supported are Polygon, Ethereum, and Flow.
In the near future, if Instagram supports WalletConnect as a third-party platform, you can use Keyring Pro as a wallet to add, buy and sell Instagram NFTs.
Add Instagram NFTs to your wallets
There are a few ways your NFTs can be added to your wallets
Create NFT and add it to your wallet
Purchase NFT on Instagram
Create or purchase NFT on a secondary marketplace and then add it to your wallet.
To showcase NFTs by creating a new post on Instagram feed
Follow these steps:
After wallet connecting, tap to the NFT you want to share
On the NFTs screen, tap "Share to feed"
Add a description, then tap "Share"
Do the same steps to share your Digital Collectibles but note that since blockchain data is public, people may be able to see your wallet address as well as Instagram account when you share your NFTs.
Tips to promote your Instagram NFTs
Promoting your Instagram NFTs has never been easier with reels and hashtags.
You just need to find relevant and appropriate hashtags and start uploading your photos with the Digital Collectibles sign.
Instagram reels, stories, and highlights offer sneak peak of sorts to followers. And obviously, you can always maximize your reach by the "Boost Post" feature.
For starters, you should keep an eye on popular NFTs creators and influencers within the community, join Discord events, promote on Reddit or Telegram, and if you want to spend a bit of money you could also hire an influencer to do that.
A mixture of those strategies is somewhat effective. But you can just simply mint your own NFTs for free and start promote them your ways, which essentially costs nothing.
It's all about generating values.
Sell your NFTs on a marketplace? Buy your domain first! 
To own a domain, Angoname will be your good friend where you can search all available blockchain domains along with a reasonable price offered by Unstoppable Domains. 
Visit the website and enter our market to see good things happen https://angoname.com/