What is an NFT?
NFTs (nonfungible tokens) are tokens that cannot be traded for money. The word "nonfungible" is commonly used in economics to denote traits such as uniqueness and non-interchangeability. In the crypto realm, nonfungibility refers to the notion that one object cannot be swapped for another.
Since the emergence of NFTs in early 2021, everyone is buying and trading these tokens all over the planet. But how does one go about converting genuine art into NFTs and selling them? Is it difficult? Is coding required to create an NFT?
How can you make your art into an NFT?
If you're thinking of turning your work into an NFT, the obvious answer is "why not?" The process of constructing an NFT is not difficult, expensive, or technical. All you need is a computer and a little imagination.
Likewise, NFTs may alter not just photographs but also music, videos, GIFs, and other digital media. So, first and foremost, you must choose an art field that is acceptable to you. Based on this, you'll be able to assess what skills you'll need to become a real NFT maker.
Afterward, you'll need to come up with a unique concept for your single piece of art, or possibly a whole collection, as well as think about the context in which it will be shown.
Is it required to code NFT?
Without code, creating an NFT from digital art is extremely simple. Minting is the process of making them. It is the act of putting a single instance of the token on the blockchain. NFTs are minted once they are generated, in the same way as metal coins are manufactured and circulated.
Making and selling your NFTs on the NFT marketplace
In the crypto realm, there are a number of different online NFT markets, each of which runs slightly differently. The most important thing for artists to know is if the platform is curated or self-service, and then select the one that is most appropriate, visited, and user-friendly for them.
All artists have free access to self-service or non-curated NFT platforms. To upload NFTs to them, all you have to do is register with a crypto wallet and pay the transaction cost. OpenSea and Rarible are two of the most prominent mass self-service NFT marketplaces.
Do I need a crypto wallet?
You'll need a bitcoin wallet to access NFT sites, sign transactions, and manage your holdings.
The most crucial thing to check before putting it up is that the wallet matches the cryptocurrency that will be utilized on the NFT platform. Because most NFT markets are built on Ethereum, they only take Ethereum's own coin, Ether (ETH). As a result, having a crypto wallet with some ETH on hand is essential.
There are several cryptocurrency wallets with millions of users. Many of them provide a variety of features, and some even have their own mobile apps and browser extensions for quick access to blockchain-based platforms.
KEYRING PRO?
KEYRING PRO is designed as a non-custodial multichain product that aims to store and manage different blockchain wallets securely.
There is no limit for importable wallets on supported blockchains.
KEYRING PRO is meant to be built for advanced users. As you dive deeply into the blockchain world, the number of your wallets will grow rapidly over time. It will soon become a fuzz, which leads to account missing issues.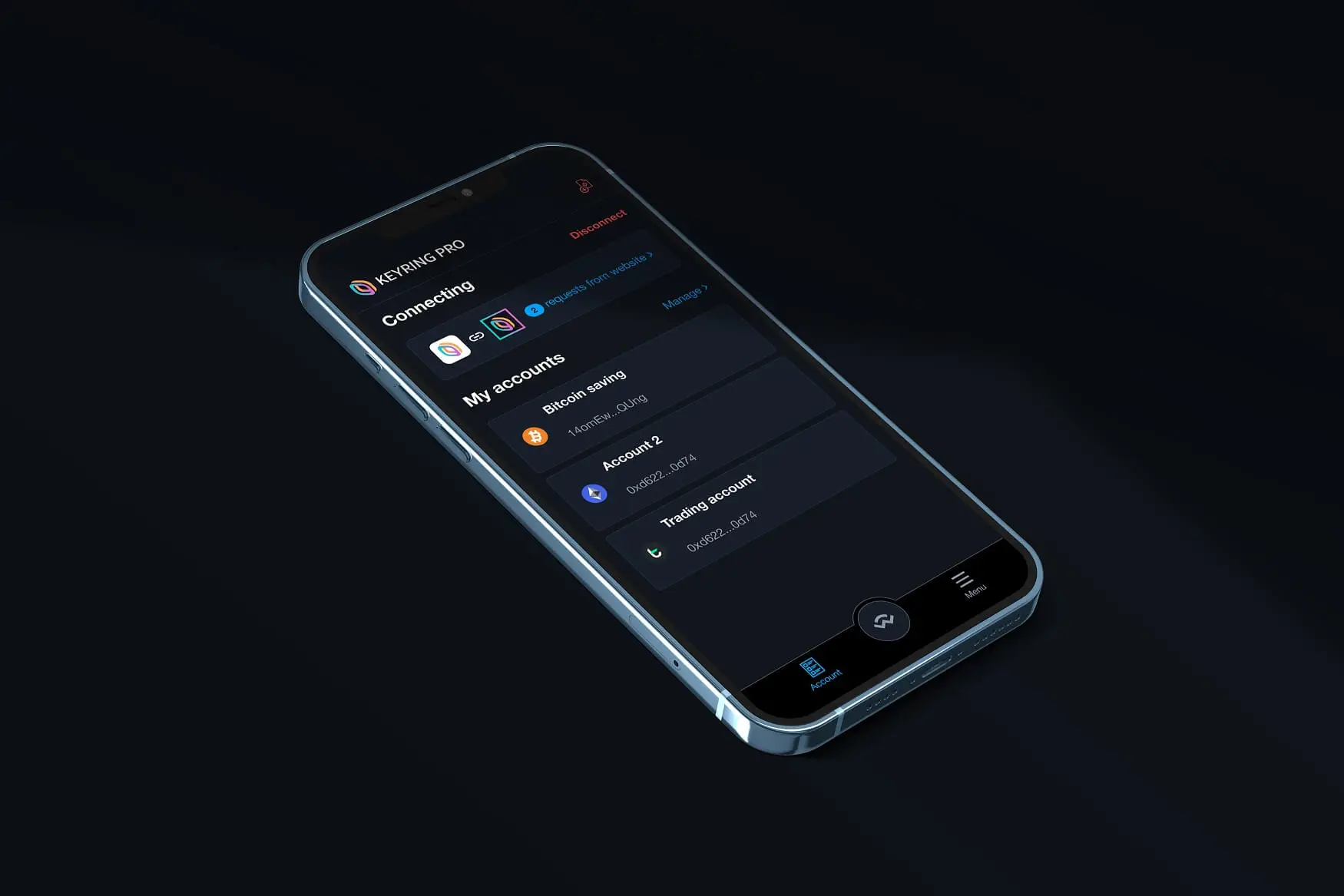 How to sell digital art as NFTs? Where? 
The NFT sale is likely to be the endpoint of your NFT minting. Most of the NFT platforms have a feature to choose a selling method or an option to set a price for your NFT while minting it.
The two most common methods of selling NFTs are fixed-price sales and auctions. A fixed-price sale is seen to be the most straightforward and straightforward method. 
Another approach to selling your NFT is to hold an auction where purchasers may look at it and bid on it. Some auctions are only available online, while others conclude with a live auction. 
On NFT markets like OpenSea, Rarible, and Foundation, NFTs may be traded and bought. Some are available to the public, while others are only accessible by invitation. Some are solely for art, while others are dedicated to video games. There is an NFT market for everyone, so do your homework and discover the ideal one for you.