A person's personal financial portfolio may suffer greatly if they were to click on a false link, here's how to increase wallet security. A hard wallet can defend you in the following three ways.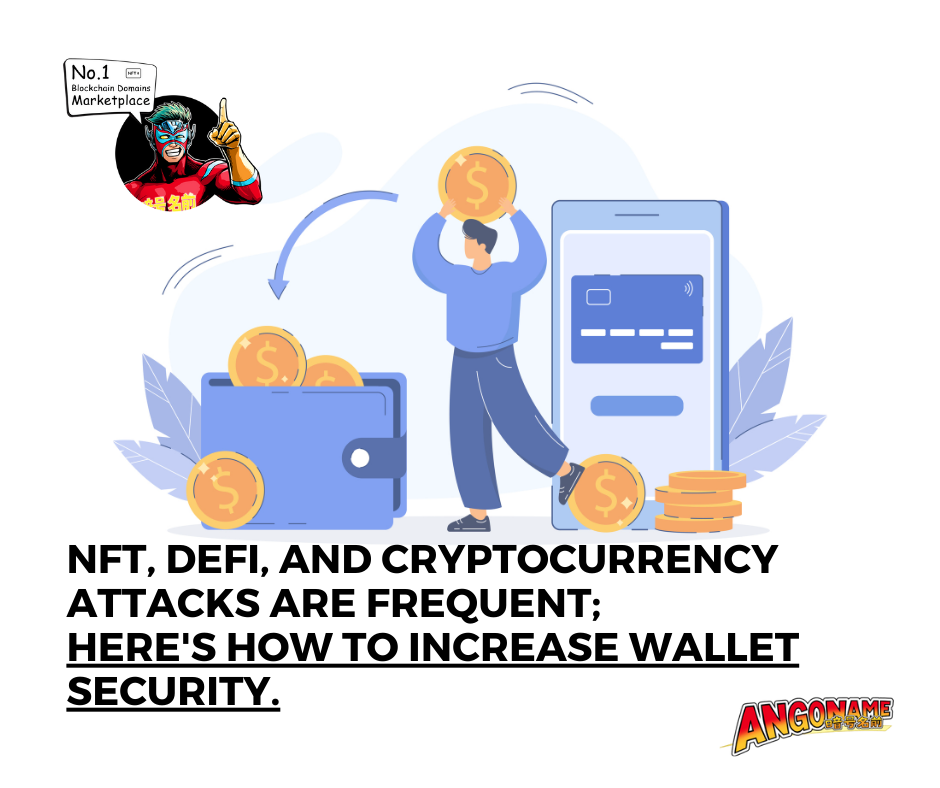 Nonfungible tokens (NFTs) are volatile and expensive. And it appears that either investor aren't stepping up operational security to prevent vulnerabilities or hackers are only after the money and employing extremely sophisticated tactics to steal from collectors' wallets.
Some people misunderstand a message delivered to them through Discord. Aferwards, they lost their important possessions slowly but all too rapidly.
Similar to this, the majority of scams on Discord involve hackers sending direct messages to a list of server users in the hopes that they will fall for the bait.
A brief introduction to a hardware wallet
I was instantly reminded (and I cannot stress this enough) not to divulge your seed phrase after my hack. Nobody ought to be requesting it. I also came to realize that I could no longer sacrifice security for the sake of comfort.
Hot wallets are faster and more seamless than hardware or cold wallets. However, they lack the additional protection provided by a pin and passphrase.
Hot wallets like MetaMask and Coinbase have a connection with the internet, which increases their vulnerability to attacks.
Cold wallets, in contrast to hot wallets, are programs or hardware that store a user's private keys locally without using the internet. Hardware wallets function offline, preventing hacking, illegal access, and other common system weaknesses that are possible when a machine is online.
Hardware wallets also provide customers the option to add a second degree of protection. This allows them to set up a personal pin to unlock their hardware wallet. Now, in addition to one's recovery phrase and pin, a hacker also needs to know a passphrase in order to verify a transaction.
Since the majority of users might not utilize a hardware wallet or be familiar with the secret passphrase, passphrases are not as frequently discussed as seed phrases.
A passphrase can also do the same thing, but accessing a seed phrase will open a collection of wallets that correspond with it.
The KEYRING PRO with NFC Keycard
NFC Keycard is a new form of cold wallet based on NFC technology to interact with mobile devices in real-time.
Technically, the KEYRING PRO allows users to interact with NTAG215 NFC tags.
When your KEYRING PRO app connects to an NFC tag, it generates and encrypts a Keystone file with a password you set.
From the moment the connection is complete, every transaction taking place on your KEYRING PRO wallet will need to receive a confirmation by touching the device to the established NFC tag. In addition, to see the Private Key, you also need to touch the card on the device.
Simply put, the NFC Keycard helps encrypt your private key. Then creating an extra layer of security to protect your crypto assets from outside intrusion. Especially when your phone device is lost.
As long as you keep the NFC tag and Keystone file, no one can touch your assets. Also, account recovery can take place on any mobile device. Of course, the password you use to encrypt the Keystone file is a must when recovering your account.
To learn more about using the NFC Keycard, please refer to the NFC Keycard page.
How do passphrases function?
Passphrases are, in many respects, an extension of one's seed phrase. Since they generate a completely new set of addresses by combining the user's input with the seed phrase's unpredictability.
Consider passphrases as a way to open a variety of secret wallets in addition to those that the device has already produced. There are an endless number of possible passphrases, and there is no such thing as a bad passphrase. Users can take it a step further and build dummy wallets for plausible deniability in order to deflect any possible attack attempts away from the primary wallet.
When dividing one's digital assets between accounts, this function is helpful, but if ignored, it may be disastrous. A precise password is a must if you want to access the secret wallets frequently.
A passphrase shouldn't be used with any mobile or internet devices, just like one's seed phrase. It should be on paper and kept in a safe location.