Can you sell Unstoppable Domains?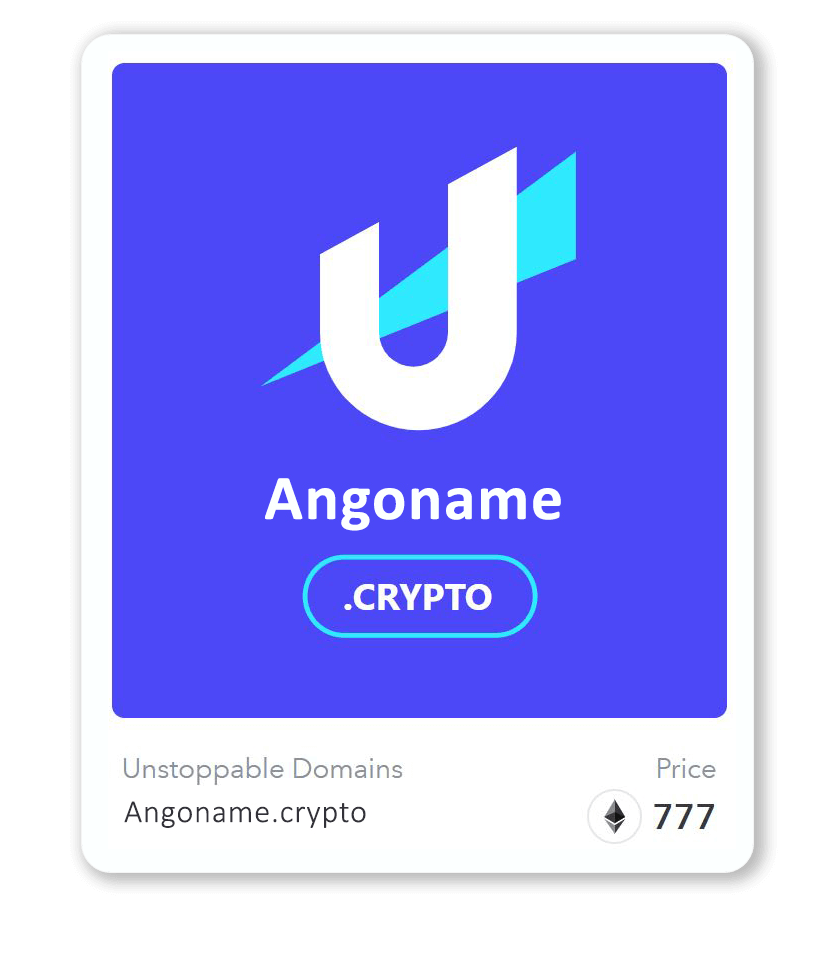 Yes, you can re-sell Crypto Domains purchased from Unstoppable Domains (UD).
Blockchain Domains (Crypto Domains) basically exist in the NFT (ERC-721) format. It means you can transfer, or resell easily at anytime by just simply sending, or selling the UD NFT that stays within your wallet.
It also means the ownership of your domain lays on top of the UD NFT. As long as you hold the NFT in your wallet, you will have the full ownership with no renewal fees. That differentiates Blockchain Domains from ordinary domains in the DNS/ICANN system.
Where to sell Crypto Domains?
As the nature of Crypto Domains is ERC-721 token, you can list your Crypto Domains for sales on any NFT Market that supports the UD category.
At the time of this article, best marketplaces for you to sell crypto domains are Angoname, Opensea, and Rarible.
Angoname
Angoname is an exclusive marketplace for Blockchain Domains in the form of an ordinary domain provider like Google Domains, or Godaddy.
User will be able to search for a domain, or check for availability instantly from the homepage.
On a search result page, Angoname provides Blockchain Domains from both authentic provider and retailer.
Specifically, the authentic provider is Unstoppable Domains, which means you can purchase any domains directly from Unstoppable Domains via Angoname at the best rate with no extra fee.
On the other hand, 'retailer' implies any users that sell Crypto Domains on this maketplace.
Angoname is fully decentralized. Hence, to start selling your Crypto Domains, you only need to sign in with Metamask, or a Wallet Connect App as KEYRING PRO (Mobile Browser Extension).
Users do not have to register or submit any KYC to start selling.
Opensea
Opensea is an NFT marketplace for most Dapps and Blockchain games.
Anyone can sell NFT on Opensea by signing in with a Blockchain wallet.
Opensea supports a wide range of NFT from art pieces to games items, collectibles, game characters, Blockchain Domains, etc.
It means you can sell your Crypto Domains on Opensea after connecting your wallet to the marketplace.
Rarible
Rarible is quite similar to Opensea. However, it mostly focuses on collectibles.
This marketplace is also decentralized which supports users to sell NFT by signing in with a Blockchain wallet.
When it comes to selling process, Rarible is more simple than Opensea.
It also lets you open your own collection so that buyer will have more options to choose.
Which one? Why?
The three marketplaces have their own advantages. In fact, they are all interesting in their own way.
However, when you sell your Crypto Domains, you need to consider the motivation of the buyer.
'Why they come to this market?' should be the first question to answer. It determines buyer's behaviors.
If a buyer is seeking for a pet in Axie Infinity, that person will less likely to purchase a Blockchain Domain.
Opensea and Rarible are not focusing on any specific niche, but Angoname.
Angoname is specialized in Crypto Domains trading. Hence, users only come here for buying or selling Crypto Domains
Secondly, authenticity is another issue. Anyone can sell pretty much any types of NFT on Rarible, or Opensea. It means from time to time, buyers need to deal with replica versions.
Yes, each NFT is unique, but anyone knows Solidity and familiar with Smart contract creation can create a look-a-like version of the authentic NFT. You only know it's fake until you check the history of the NFT which includes the address of the creator, but it's probably too late.
Angoname makerplace is designed to identify UD NFT only. It means everyone can only sell authentic UD NFT on Angoname.
Is Crypto Domain a good investment?
Yes, Crypto Domain is a good investment.
Each domain is unique. It means scarcity exists within this market. Once a domain is taken, the buyer only has two options either purchase another domain, or purchase the desired domain from the current owner.
If you're targeting a certain niche, you can get all the good looking domains from the authentic provider via Angoname at the lowest price then resell to earn profits.
From time to time, scarcity will bring up the price of Crypto Domains.
Crypto Domain is the future of the internet. It's the last puzzle of Web 3.0.
In the next few years, people will start to host their websites decentrally and accept crypto payment through the URL of the website.
Sell Crypto Domains on Angoname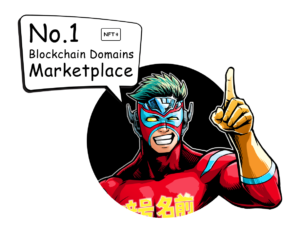 Step 1: Connect To Angoname
To use Angoname, first, you need to connect to the platform through an Ethereum Wallet as Metamask or KEYRING PRO (Wallet Connect)
Metamask
Open Metamask
On Angoname, click 'Connect to Wallet'
Choose Metamask
Click 'Sign'
Wallet Connect
Open KEYRING PRO (Download Links)
On Angoname, click 'Connect to Wallet'
Choose Wallet Connect
Scan the QR Code with KEYRING PRO and tap 'Sign'
Step 2: Pick a domain in 'My Domain'
Once connected to Angoname, you will be able to manage all of your Crypto Domains that stay within your wallet at 'My domains'.
Choose a domain you wish to sell, then click 'Sell'.
Step 3: Sell Crypto Domains
You only need to set the price, set the gas fee then click 'Sell'
Selling Crypto Domains on Angoname is completely Free of Charge. You only need to pay the gas fee.
It's done!
Once you complete Step 3, your Crypto Domain will be listed on Angoname.
Please keep in mind that you only give approval for Angoname to sell your Crypto Domain, so it's still fully yours, and you can retrieve your asset at anytime.
Also, as long as your listed domain is unsold, you will still have full access and ownership.
(*) Domains from retailers will appear below the ones from authentic provider, please scroll down on Angoname's search result page to find out.