Web3 Castle Age
Castle Age
Castle Age is an HTML-based game developed by Phoenix Age. The game was first introduced on Myspace in May, 2010. However, it only became popular years later when integrated into Facebook.
That explains why people only realize Castle Age as a Facebook-based game.
The game attracts a huge number of players from different countries with its interesting game plot, its Fantasy RPG format (Role-playing game), and its real-time experience in stats regeneration, battle engagement, or raid time countdown.
By accessing the game from Facebook, players can interact with their friends, and even publish on the walls of other players as a challenge, which motivates game engagement, as well as time spent.
What is Web3 Castle Age
Web3 Castle Age is an official version of Castle Age that operates outside of Facebook.
Only players has overcome the Level 3 are eligible to play the game on this Web3 version.
As a reason, only Level 3 players are eligible to sign up for Crusaders and create a Castle Age Universal account which is the only way to access Web3 Castle Age.
Playing through web3 will minimize bugs caused by Facebook. It also enhances in-game experience without ads, especially on mobile.
Also, by playing on Web3, you can conceal your identity, and invite other players by using your army codes instead of adding friends on Facebook.
Web3 Castle Age Login
The official link for Web3 Castle Age Login is https://web3.castleagegame.com/castle_ws/index.php
Once you reach Level 3, the Crusaders link will appear under the Home submenu on the navigation bar. You can sign up with your email address, and create a custom password.
A confirmation will be sent to your email to complete the process of creating your Universal account.
On the Web3 Castle Age Login page, you can use the created account to sign in.
Web4 Castle Age
Web4 Castle Age is basically an extended version of Web3 Castle Age, which is more stable in some certain aspects.
The official link for Web3 Castle Age Login is https://web4.castleagegame.com/castle_ws/index.php
Castle Age IOS
Castle Age is now available on iOS.
The iOS version has some limitations over the one on Facebook, but suitable for on-the-go experience.
You can access the game with your Universal account instead of Facebook login.
Web3 Castle Age is not an actual Web3 Application
(*) Even the name of the version is Web3 Castle Age, its nature does not actually reflect the true perspective of a Web3 application.
What is Web3 exactly?
Web3 (Web 3.0) is an extended version of the Web 2.0.
It proposes the idea of 'Trustless & Permissionless'.
The idea of Web 2.0 was first introduced by Darcy Dinucci in late 1999, and blooming strongly in 2004 since the Web 2.0 Conference.
The core value of Web 2.0 focuses on user-generated content, virtual community, and media sharing.
At the time being, participating on Web 2.0 is essential for most people, which generates millions of daily traffic on each popular sites.
Facebook, Twitter, and Youtube are great examples for top sites of Web 2.0.
Until 2006, when Tim Berners-Lee introduced Semantic Web, people started to realize an enormous issue of Web 2.0 in its nature of centralisation.
Basically, data centralisation is vulnerable in security, authorization, and privacy. As a reason, everything exists in one centralized server, and managed by one entity.
Hence, Web3 application does not operate on one single centralized server, or managed entirely by one single entity. It needs a Blockchain as the base to record data, store media by using IPFS protocol, verify ownership, provide user login through Web3 Wallet, and so much more.
This minimizes the risks of privacy leaking, or manipulation.
Learn more at Web3 Wallet
Crypto Domain (Web3 Domain)
Crypto Domain is the last puzzle of the Web 3.0 evolution.
It enables users to receive crypto, own a domain permanently, and stay anonymous by staying out of the traditional DNS system.
Is Crypto Domain A Good Investment?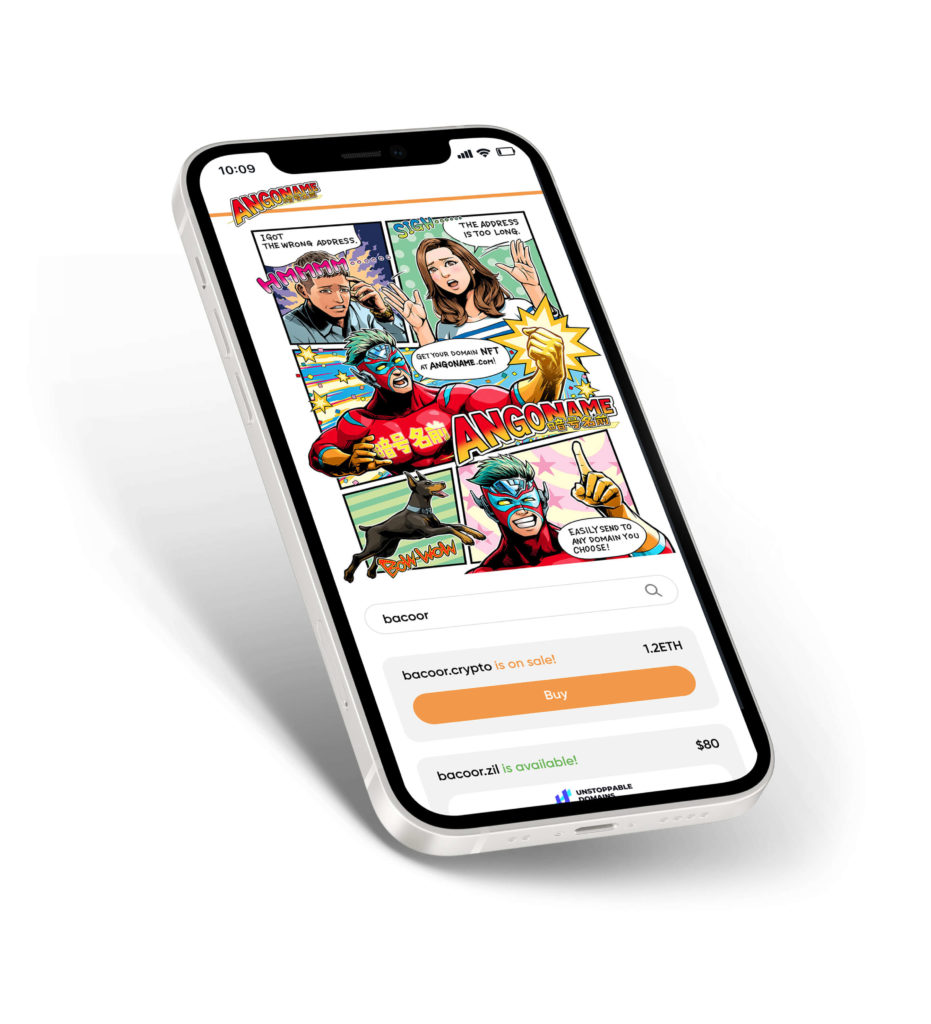 Buy Crypto Domain
You can purchase most popular crypto domains at the moment directly on Angoname in a few simple steps.
It includes domains that come with *.nft | *.x | *.888 | *.dao | *.blockchain | *.coin | *.crypto | *.wallet | *bitcoin | *.zil
Step 1: Go to app.angoname.com
Step 2: Search for a domain (Ex: superman.nft)
Step 3: Choose an available domain
Step 4: Check out on Unstoppable Domains
Sell Crypto Domain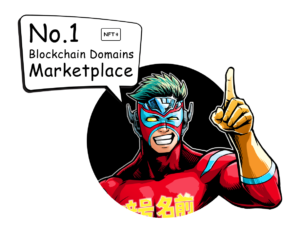 Step 1: Connect To Angoname
To use Angoname, first, you need to connect to the platform through an Ethereum Wallet as Metamask or KEYRING PRO (Wallet Connect)
Metamask
Open Metamask
On Angoname, click 'Connect to Wallet'
Choose Metamask
Click 'Sign'
Wallet Connect
Open KEYRING PRO (Download Links)
On Angoname, click 'Connect to Wallet'
Choose Wallet Connect
Scan the QR Code with KEYRING PRO and tap 'Sign'
Step 2: Pick A Domain In 'My Domain'
Once connected to Angoname, you will be able to manage all of your Crypto Domains that stay within your wallet at 'My domains'.
Choose a domain you wish to sell, then click 'Sell'.
Step 3: Sell Crypto Domains
You only need to set the price, set the gas fee then click 'Sell'
Selling Crypto Domains on Angoname is completely Free of Charge. You only need to pay the gas fee.