HB Wallet, Japan's most popular ETH wallet, now supports all 10 Unstoppable Domain endings!
With NFT Domains, Unstoppable Domains has collaborated with HB Wallet to provide consumers a variety of domain names with rightful ownership.
Earlier this month, we announced a coalition of 30+ wallets that will employ Unstoppable Domains' simple, easy-to-read.wallet NFT Domains to establish a new global standard for peer-to-peer crypto transactions. In this case, Bacoor Inc., the company behind HB Wallet, one of our integration partners, has made an interesting announcement. As a result, we are glad to announce that the HB wallet will fully support all of our ten domain endings, giving consumers total decentralized identity ownership.
The Web3 Adoption Process
As we come closer to mainstream Web3 adoption, it's important to highlight the key milestones that are building integrated alliances and will soon be enrolling hundreds of thousands of individuals. We'd like to highlight some of HB Wallet's sibling companies, some of which have been entirely combined with Unstoppable's family of NFT Domains, to honor the merger.
Angoname is a decentralized domain resale marketplace allowing users to sell or buy Unstoppable NFT domains at no extra cost. In detail, Angoname, a Japanese corporation, uses its history and pop culture to develop a superhero-themed UX design. Then, this adds a fun layer to something that may otherwise look overly technical. Unstoppable's platform lets customers sell or buy NFT names without paying any additional royalties or fees. To make the transaction easier, users may sell their domains using their HB Wallet. Additionally, you may utilize the chat option to talk about price or an equal-value swap. Visit their website for more details.
KeyRing Pro is a Multichain Wallet Connect Mobile Browser Extension that allows users to connect to many blockchains. Users who don't want to worry about having numerous access keys for their wallets can use KRP, which generates wallets on all supported Chains with just one Private Key. Moreover, customers can use the NFC, to connect their KRP wallet to a contactless card. Visit their website for more details.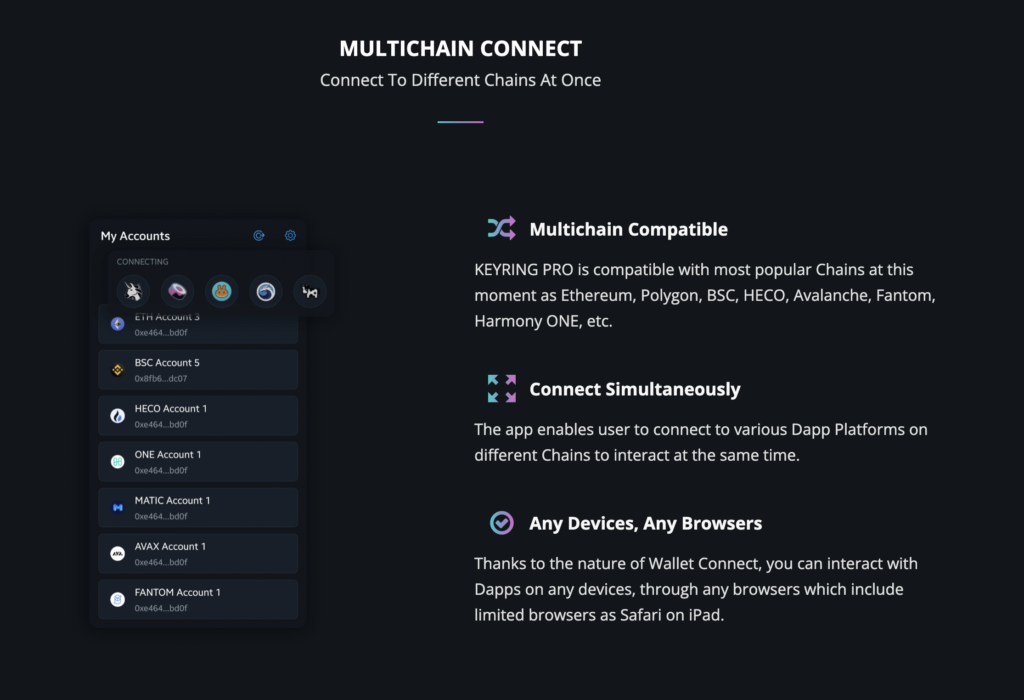 Users may use their NFC cards to tap and pay at certain companies. After a purchase has been completed, the transaction must be authorized through the app. This adds an extra layer of protection for customers. What is more, users may use their NFC cards to log into decentralized apps on their phones.