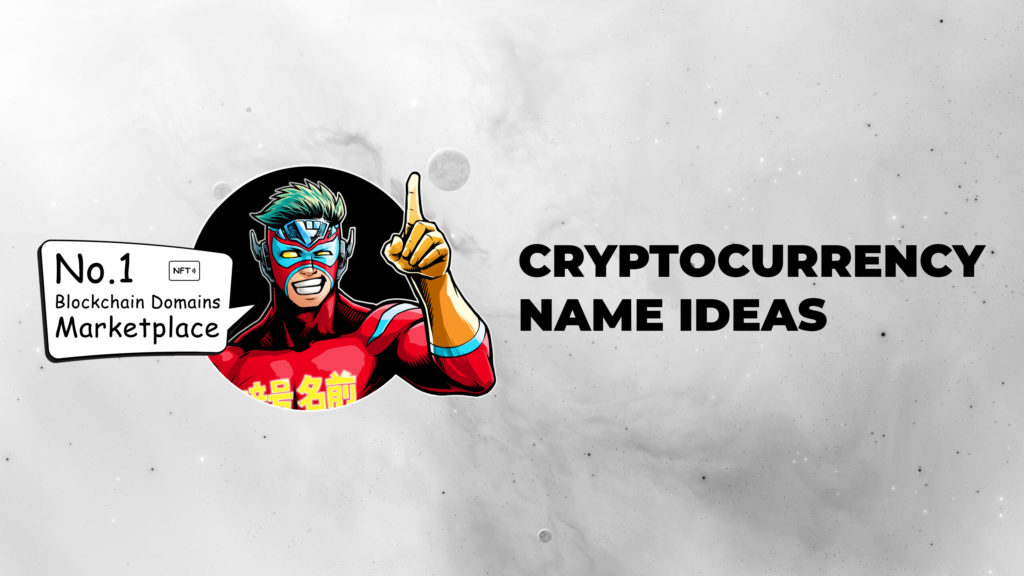 We concentrated on names that appeal to client values by incorporating terms like secure, complex, valuable, and trustworthy in my crypto name suggestions. Furthermore, a business name that informs your customers about the services you offer or the basic principles you uphold is a wonderful approach to look trustworthy and relevant.
Using rhythm or alliteration in a business name is a wonderful method to make it memorable. These sorts of business names sound amazing and are incredibly brandable. Cash 4 Crypto, Millenial Crypto, Cosmic Cryptocurrency, and Local Crypto are some examples of possible names.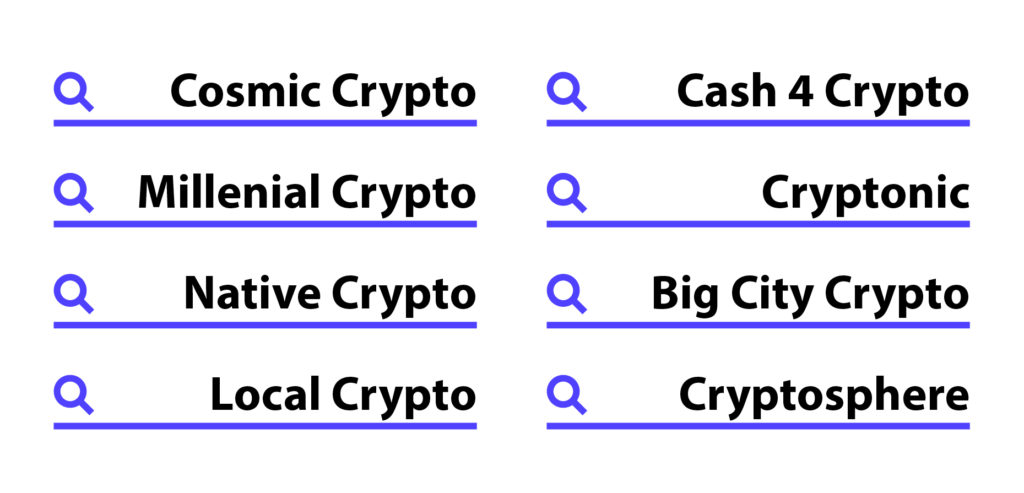 One of the world's fastest-growing financial markets is the cryptocurrency or blockchain business. The cryptocurrency market was valued at $237.1 billion in 2019, with Bitcoin, Litecoin, and Ethereum accounting for the majority of the industry's value.
The cryptocurrency sector is quickly expanding, with many of the world's most well-known financial markets and businesses now adopting the once-despised currency. People's interest in cryptocurrencies is also expanding, with more joining the battle every day. There is ample room in the bitcoin market for new enterprises to emerge.
The importance of naming is often overlooked when it comes to the success of the cryptocurrency industry. Choosing a name only for the sake of it is a bad idea that might harm your company's potential. Here's how to do it more effectively.
Simplicity – The key to obtaining a successful cryptocurrency business name is to keep things simple. No matter how much work you put into naming it, a name that is difficult to grasp for your audience will nullify its brilliance. You want your audience to easily recognize your name and not have to think about it. 'Bitcoin' is an excellent example.
Relatability – Your bitcoin company name should be easy to remember and relate to your target audience. If your brand fails to connect with the market, you risk losing out on prospective clients. To make it more marketable, you can use cryptocurrency-related terms like crypto, exchange, and coin. 'Litecoin' is an excellent example.
Marketability – When it comes to naming your cryptocurrency company, the market is the most important element to consider. The chosen name must be marketable. 'ShapeShift' is a nice example.
How to buy Domain?
You can either search for them on Angoname, or search for secondary sales on an NFT open market as OpenSea (more expensive).
At this moment, about 10% have already been claimed, but there are plenty left for you to discover.
To get an Animal Domain, please follow the steps below. (These steps are applicable for the rare ones as well.)
Search for a domain using this combination: [adjective] + [animal] (see the full list).
If you can find one with *.crypto (Example: happymouse.crypto), congratulation!
Click the button 'Unstoppable Domains' to check out.
After you complete your purchase, on the Unstoppable Domains dashboard go "My Domains" and claim the Animal Domain to your wallet.

You can view your NFT by linking your wallet to OpenSea.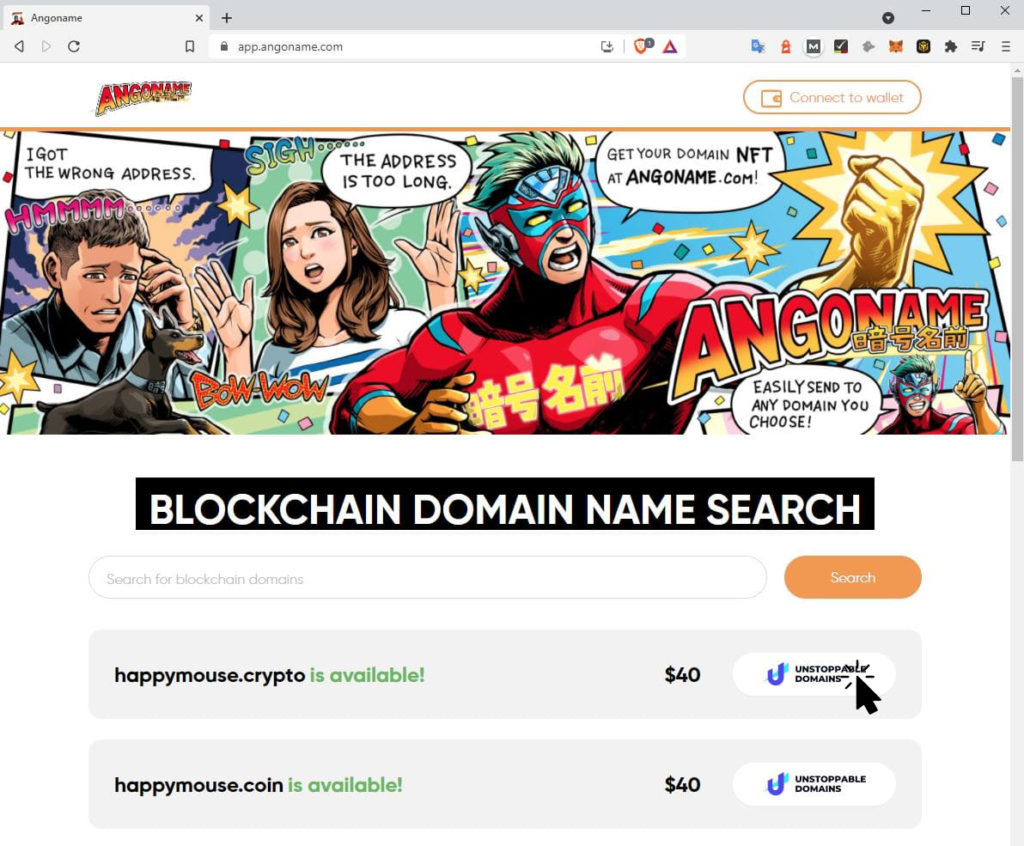 How to sell Domain?
Go to Opensea
'Connect your wallet' with KEYRING PRO Wallet Connect, or use Metamask
Go to 'My Collections'
Click on your Domain
Click 'Sell'
Set the conditions, and the price in ETH
Click 'Post your listing' (You will need to pay Ether gas fee to approve your NFT on Opensea)