What is NFC Keycard?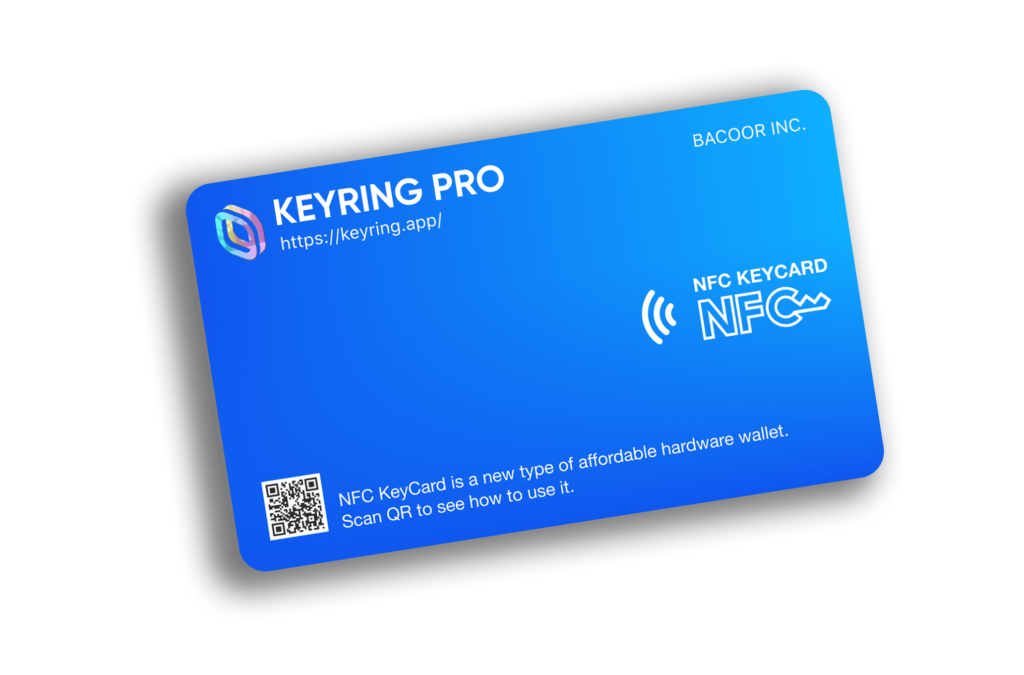 NFC Keycard is a hardware wallet that combines the power NFC NTAG215 and Mobile App.
KEYRING PRO is one of those first apps that enable users to use NFC NTAG215 Card to encrypt and store crypto wallets across different Blockchains in a few simple steps with a mobile device.
By using this one, you will add another layer of security onto your wallet, which encrypts and protects your Private Key from breaching attempts.
In comparison to traditional types of hardware wallets, it provides the same utility, but more portable and affordable.
Main features of NFC Keycard:
Backup Multichain Wallet: Bitcoin, Ethereum, Polygon, BSC, HECO, Fantom, Avalanche, Harmony One, TomoChain.
Approve Transactions: Once your wallet integrated into an NFC Keycard, you can approve transactions by tapping your card onto your device.
Encrypt Private Key: The app turns your Private Key on KEYRING PRO into a hash chain, which can only be decrypted with the NFC Keycard. It would eliminate the risk of losing your Private Key if your device was lost, hacked, or manipulated.
Angoname Limited Edition NFC Keycard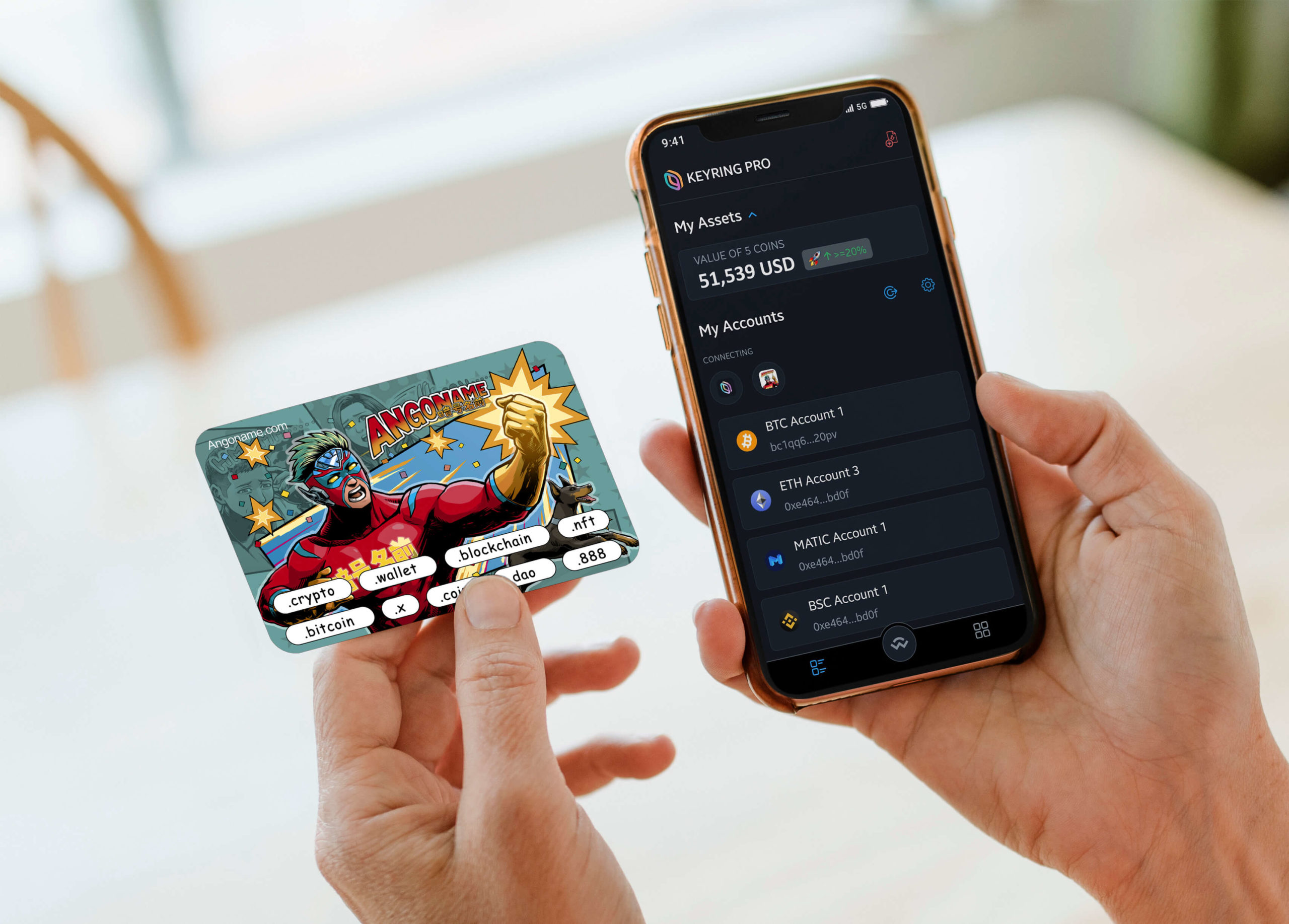 Angoname Limited Edition NFC Keycards are issued by Bacoor Inc. to celebrate the launch of Angoname Crypto Domain Marketplace.
You cannot find those anywhere on any markets. In fact, those are NOT for sale.
User can only obtain Angoname Limited Edition NFC Keycards by participating in our campaigns.
Related Articles
How to join this Giveaway?
We will give away 10 Limited Edition NFC Keycards to 10 lucky participants in this campaign.
You only need to follow the steps below.
🔥 The deadline for this campaign is 09:00 UTC, September 30, 2021.
👉 We will send an email to inform the winners on October 01, 2021.
Let's join the campaign now! Good luck! 😊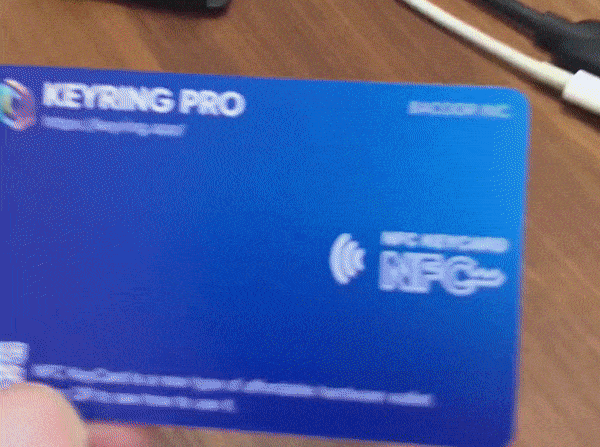 Learn more: keyring.app/keycard